Many people have a strong opinion about the environment and whether or not they should hunt. Although many people enjoy the activity, other people have concerns about the environmental impact of hunting. Others argue that hunting is cruel and disturbs nature's balance. Whether you agree or disagree with hunting, here are a few reasons why you should consider hunting. Read on to find out more about hunting and its environmental benefits. We've included several references to support these arguments.
Deer hunting protects plant species. Many species are threatened by excessive deer population. These deer will destroy the vegetation in a forest, causing it to suffer. The deer population can also lead to a plethora of diseases and other complications. In this scenario, hunters will take down deer, allowing the forest to recover. This will help prevent future deer populations from going out of control and ruining the environment.
While hunting is controversial among environmental advocates, it is a natural process that contributes to the environment. In nature, every animal has been either a predator or prey. We have eradicated many of the predators that led to the overpopulation of the prey animal. The hunter will also help the economy by selling the animal. Hunting also ensures that fewer animals will be killed than would otherwise be the case.
It is important to protect the environment. While hunting can be beneficial for the environment, there are many downsides to it. When done properly, hunting can help reduce the numbers of animals in an area. Hunting can also help restore the balance in the ecosystem. Thankfully, many hunting seasons are set by the state and federal authorities. This allows hunters to hunt only certain types of animals during these seasons. However, there are many other advantages to hunting, and it's well worth pursuing the sport responsibly.
The best way to end poaching is education. The public must understand the consequences of poaching and how it can be prevented. We must also share our knowledge with others. The following are a few ways to stop illegal animal hunting. Read on to learn more. Then, join a local community or organization to spread the word about the problem. Together, we can make a difference. Let's stop poaching!
Law enforcement needs better coordination
To protect wildlife from commercial poaching, law enforcement must be more proactive. Increased resources are needed to monitor pathogens and inspect traded wildlife products. International cooperation is necessary to mount inspections along entire trade routes. Enforcement of California's new poaching law is one way to do this. CITES is also urging state governments to implement measures to strengthen their conservation laws. Wildlife poaching is a major biopolitical issue, and laws against poaching must be strengthened to prevent future conflicts and protect nonhuman life.
Wildlife crime has never been this serious. Three species are most at risk of extinction due to poaching. Asian markets are the world's largest consumers of wildlife products, and the illegal trade has surged in response. Illegal trade in wildlife is controlled by dangerous crime syndicates and often operates with impunity. Globally, wildlife crime is estimated to be the fifth most lucrative illicit trade, worth $10 billion per year.
In developing countries, hunting for personal subsistence is allowed, but must be regulated. It is important to ensure the health and hygienic conditions of animals and impose meaningful penalties for violators. It is also important to ensure that all meat and animals seized by authorities are tested for pathogens. In addition, the testing of meat and animal seized should be mandatory. Law enforcement should also use more resources to ensure effective identification of violators.
Increasing the perceived risk of being caught is an important part of law enforcement. Clearly, a poacher will only engage in illegal activity if he fears the consequences. Using guns and other weapons, however, is only going to increase the chance of being caught. It only materializes if the poacher is caught, so this strategy is often ineffective. For this reason, rangers and CLE are looking for ways to increase the perceived risk to reduce illegal hunting.
Law enforcement needs targeted investments
To counter the increasing numbers of wildlife crimes, the EU needs targeted investments to strengthen law enforcement and protect endangered species. EU support for wildlife trafficking efforts in Africa has grown to over 500 million euros since the mid-1990s. This money is intended to increase the enforcement capacity of law enforcement and wildlife agencies in the region. The EU also wants to protect vulnerable species and to reduce the demand for wildlife products, which include hunting and other forms of hunting.
The United States and its partners support this work by supporting partner institutions in Africa and Asia to build their investigative and interdiction capabilities to tackle illegal wildlife hunting and trade. By investing in these programs, the United States helps build capacity among national law enforcement agencies and fosters cooperation between partner nations. These investments help fund initiatives such as the Nouabale-Ndoki National Park Wildlife Crime Unit. This unit has received support from USAID and works with the Anti-Poaching Department, the Ministry of Forest Economy, and local police.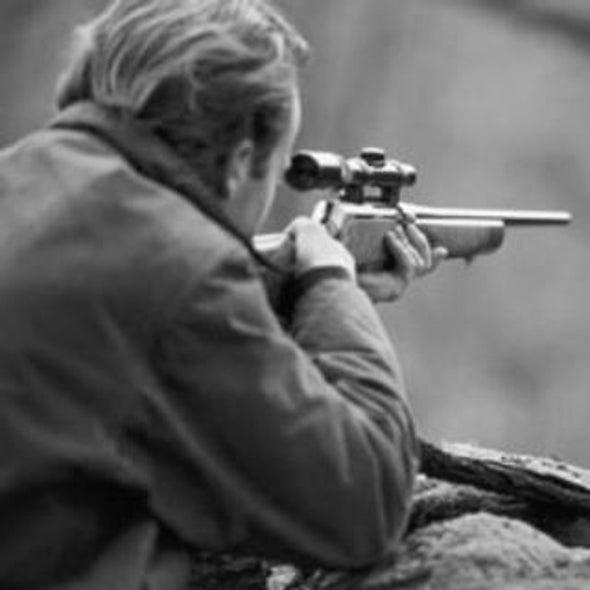 In Uganda, the USAID-supported Uganda Wildlife Authority rangers conducted 299 patrols in just two months, recording 293 poaching cases and making 77 arrests. In the pandemic years, the number of patrols decreased to forty percent. The USAID support increased their patrols by nearly tenfold and helped them reach their goal of zero poaching. This means that the COVID virus is a thing of the past.
Wildlife trafficking undermines national security. Organised criminal networks exploit porous borders and corrupt officials to obtain illegal wildlife products. The illegal wildlife trade is estimated at between seven and twenty billion dollars per year. The illegal wildlife trade decimates the populations of iconic animals. Poachers are threatening rhinoceroses and elephants. These animals are valued at millions of dollars. Therefore, the money invested in wildlife trafficking is vital to tackling this threat.
Education of the public
Educating the public is a powerful tool in fighting against wildlife trafficking. Not only does it educate children on the importance of protecting wildlife, it also helps make a difference in their own lives. Children can take action to stop animal trade by participating in fundraising events and volunteering for wildlife charities. Children may be inspired to take action by seeing the wildlife that lives in their garden. By learning about the issue and its impacts, they may be motivated to do something about it themselves.
One way to combat illegal animal hunting is through social inequalities. While hunting is illegal in many countries, incentives for taking animals are not. People are motivated by money and meat. Moreover, there are many social and economic inequalities in society. Inequalities between people can encourage hunters to engage in illegal animal hunting. However, such incentives cannot be eliminated. To stop illegal animal hunting, we must first understand the social and economic inequalities that cause human inequalities in hunting.
Many studies show that poverty is the root cause of illegal wildlife hunting. Poverty can make people feel desperate and hunt to satisfy their material needs. In a study of Bwindi National Park in Uganda, poorer people were more likely to engage in unauthorized activities. Furthermore, poorer people were located farther from the national park than from trading centers. Accordingly, addressing poverty is the most effective means to stop illegal wildlife hunting.
Poaching and wildlife trade is one of the largest illicit industries in the world. The trade in wildlife is estimated to be between $10 and $20 billion annually. While rhinos are the most notorious victims, elephants are also in danger. In the last 12 months, sixty percent of Africa's elephant population was poached. Wildlife trade has a huge impact on conservation, and it's only a matter of time before it becomes a problem for our planet.
Stricter domestic trade regulation
The United States, New York, and California have already passed laws banning the sale of elephant ivory, rhino horn, and other products derived from these animals. In Washington, a ballot measure backed by billionaire Paul G. Allen would keep such products from entering the state. But more efforts are needed to combat this widespread problem. While the use of exotic pets is a lucrative business, it also threatens the survival of many species.
The implementation of bans on wildlife smuggling is not an overnight process. It requires concerted efforts and international cooperation. Enforcement efforts should focus on finding out where the animals are coming from and then bringing them to justice. The EU's ban on wild bird imports also sparked an underground trade. This trend is expected to continue unless the EU takes action. A more effective response from law enforcement forces would be to mount extensive undercover operations and ban wild animal trade.
Although Lacey has been overlooked as a conservationist, his legacy lives on. Stricter domestic trade regulation can stop illegal animal hunting and boost the population of endangered species. The United States' efforts to curb the trade in wildlife are well-deserved, and stricter domestic trade regulation could have a similar impact. Further, by enforcing the law, more countries can benefit. While most wildlife trade is exported abroad, this will also result in a boost in the population of endangered species.
Improving enforcement is an important first step towards tackling this problem. Enforcement efforts will be more effective if law enforcement agencies have better coordination and targeted investments. Investing in these efforts will equip the enforcement agencies with better training, forensic science, electronic databases, and intelligence packages. Creating a deterrence effect requires high conviction rates and enough punishments. It will also help marginalized communities develop human capital and sustain legal incomes.
Stricter domestic trade regulation for illegal animal hunting is a major step in stopping this crime. The trade in wildlife has reached a billion-dollar market. Illegal trade in wildlife has caused devastation for wildlife and their habitats. While laws have attempted to prevent this criminal activity, they have not been effective in stopping the killing. Moreover, these laws do not prohibit the sale of ivory, so many people are unable to afford it.